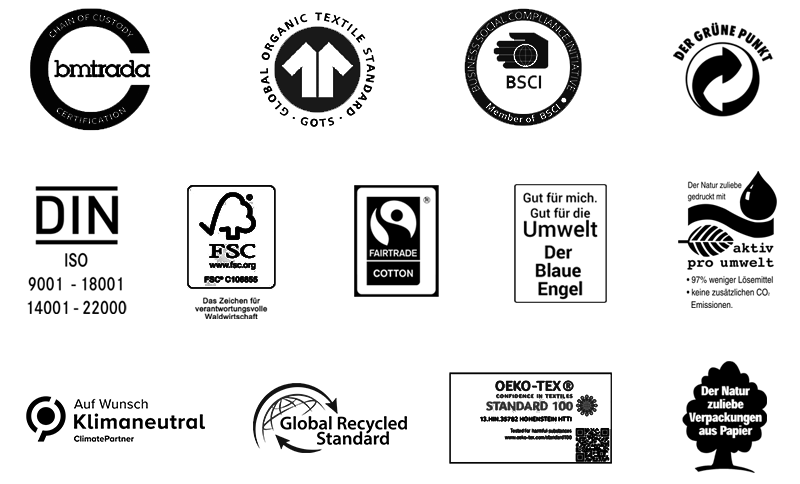 "What we do today determines what the world will look like tomorrow."
Marie von Ebner-Eschenbach

In view of climate change and other global challenges, we see it as our responsibility to make our contribution to a more sustainable world.
We design your packaging of the future and
conserve resources in the best possible way!
PAOLO SANDRO AG NEWSLETTER
Stay tuned!
Receive the newest offers by e-mail
Manufacturing expertise for carrier bags and packaging since 1989
We are proud and grateful to serve more than 2800 long-standing customers worldwide in the field of exclusive carrier bags and high-quality packaging. Together we have successfully developed many exclusive carrier bags and innovative packaging that have won several awards.
Our success is based on sustainable thinking and action. You too can benefit from our experience and fairness at Paolo Sandro AG. With tireless innovation and our years of know-how, we are always opening up new opportunities for our customers.
We supply customers from the pharmaceutical industry, cosmetics industry, food industry, automotive industry and manufacturers of luxury articles in over 35 countries.
Our exclusive shopping bags and high-quality packaging are the ideal advertising medium for your products. All materials are chosen with care and used sustainably.
In our production facilities in Germany, Croatia, Italy, Turkey, China, Vietnam, Slovenia, Spain and Portugal, special attention is paid to environmental friendliness and sustainability in the production of the carrier bags and packaging, both in terms of the materials and the entire manufacturing process, in addition to the high quality and workmanship.
All our paper carrier bags and packaging can be produced in an environmentally friendly way with FSC certified paper or also from recycled paper. We work hand in hand with our Climate Partner and guarantee sustainable production with our certificates such as Fairtrade, Oeko-Tex, Blue Angel, GOTS, ISO and Green Dot. Certified disposal companies then close the recycling loop and guarantee environmentally friendly disposal and recycling of your promotional products.
With us, you get an all-round package, everything from a single source. We are always personally at your side, happy to advise you on development, design, production and logistics and accompany you through your project from A to Z.
Product guides & sample request
Would you like to learn more about our products and services?
Then request the Paolo Sandro info box free of charge, with our new product guide and other small giveaways to touch and test.
Our newly developed product guide gives you a wonderful overview of our entire product range, making it easier for you to choose merchandise bags and packaging. There you will find all the technical possibilities, latest marketing trends with a perfect combination of economy and ecology.
Light and compact, you can also store the product guide in your drawer and pull it out whenever you need it.
Or would you like to see our product possibilities live, then request a free sample set from us.
It's easy to touch and feel our quality. Sometimes pictures are not enough to convince yourself. That's why we'll be happy to send you a selection of our bestsellers without obligation and free of charge.
You can keep the free sample consignment in any case.
And while you are enquiring, we are almost on our way to the post office:
Your samples will be on their way to you immediately.
We look forward to your request!